Teacher Feature – Ms. Waltner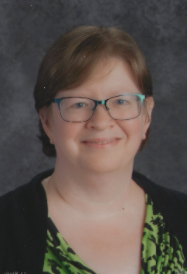 Ms. Keri Waltner, West Potomac's sole German teacher, is passing on her German experiences through her teaching. After an inspiring trip to Germany, Ms. Waltner found her passion. Her first trip to Germany initiated her desire to work with the German language. 
Ms. Waltner has deep German roots on her mother's side of the family. Her grandfather first started teaching her German when she was just five years old, which is where the interest to learn German came from. "So when I was five, my grandfather, who was a native speaker of German, started teaching me some really simple things, like how to count the names for my toys."
She continued to learn the language in high school, and discovered she had a real talent for it. In her junior year of high school she hosted a German exchange student for a year, and after establishing a close relationship with her family, she was invited to stay in Germany with them the following summer. She visited Germany for six weeks that summer and was completely immersed in the language and culture. Ms. Waltner went on to study German in college and was given several opportunities to go back to Germany through study abroad and summer programs.
After attending Kenyon College and working as a teaching assistant her freshman year, she found her calling to teach. She has been teaching for twenty-four years, three of those years at West Po. Her favorite part of teaching is discussing and comparing German culture with our own culture, and "trying to get students to understand that just because we do it this way in the US, doesn't mean it's necessarily the best way to do it". Ms. Waltner "[loves] being able to share [her] love for German and German culture with [her] students".
In her free time, Ms. Waltner enjoys playing with her two adorable cats. Ms. Waltner also has two adult children who she loves to spend time with, and she and her husband are "big foodies," so they love to hunt for exotic foods and go out to eat at restaurants together. She is fascinated by detective work, and loves to watch British detective shows and crime novels.
Leave a Comment
About the Contributor
Alisa Foster, Writer
Alisa Foster, mediocre track runner, travel enthusiast, and a Libra, is currently a junior at West Po. Her latest adventure was spent in Hawaii, where...